Smoky & Lindy - Pug's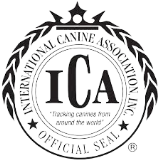 ICA registered.
---
Litter Details
Litter Size: 5 Males
Whelp Date: March 24, 2022
Current Age: 10 months, 2 weeks, 3 days old.
Available by: Ready now!
Litter Registry: ICA
Breed: Pug
Health: 1st Vaccines/Dewormings
Grown Size: 20 to 25 lbs
Price: See individual prices
This Pug litter born March 24, 2022, should be ready for new homes by May 19, 2022.
The puppies of this litter are now all reserved, Thank-you for your interest!
---
Parents of the Litter
Click on their photo for more details.
---
General Health Protocol for the Litter
This Litter is now 317 Days Old
Day21: Deworming
Day28: Vaccine
Day35: Deworming
Day42: Vaccine
Day42: Deworming
Day45: Vet Exam
Day49: Weaning
Day49: Deworming
Here are the 5 puppies of the litter
Click on a photo to be taken to the puppies page for more details and/or to make a reservation.
Lane (Male)

Leo (Male)

Lincoln (Male)

Lyle (Male)

Liam (Male)
---