Raina a (Female) Puggle puppy
Raina is a little Puggle pup. She is raised here at our home with lots of love and attention! Raina is kept up to date with shots and deworming so that she is a happy, healthy pup and ready to join her new family. If you have any questions about Raina just give us a call or send an email our way.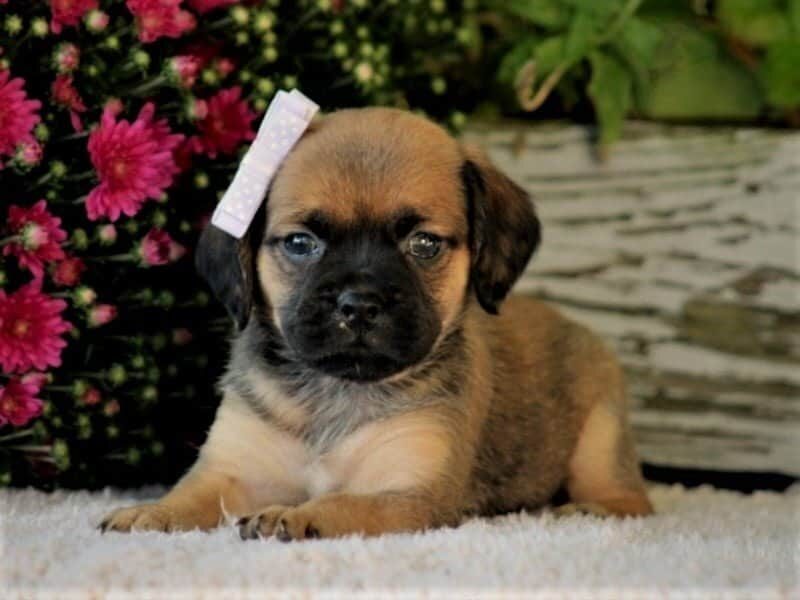 Here is Raina a Puggle (Female), Born July 27, 2021 She should be ready to go home by September 21, 2021
Raina is now reserved by KEITH H on 09/25/21.
Please click on each of Raina's photo's below to view.
Intial photos when Raina was around 5 weeks old.
(Photos taken September 2, 2021)
Gender: Raina is a Female
Age: 4 months, 4 days old.
Ready for Home: September 21, 2021
Grown: Approx. size of ~ 10 to 15 Lbs
Price: $424.00 (400.00 +24.00 tax)
---
Raina will come with her:
---
Raina's general health regime:
Raina's health regime is complete, ready for home!
Day21: Deworming
Day28: Vaccine
Day35: Deworming
Day42: Vaccine
Day42: Deworming
Day45: Vet Exam
Day49: Weaning
Day49: Deworming
---
Here are Raina's other siblings:
---